The 2023 3rd International Conference on Mechanical Design and Manufacturing, Automation System (MDMAS 2023) will be held in Huanghe Science & Technology University, Zhengzhou, China from August 11 to 13, 2023.
Zhengzhou is the capital of Henan Province in China, an important central city, a megacity and an important comprehensive transportation hub in central China. Zhengzhou is the political, economic, cultural, financial, scientific and educational center of the whole province. Zhengzhou has a total area of 7,567 square kilometers. It now governs 6 districts, 5 cities and 1 county, Zhengzhou Airport Economic Comprehensive Experimental Zone, Zhengdong New District, Zhengzhou Economic and Technological Development Zone and Zhengzhou High-tech Industrial Development Zone.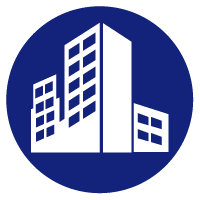 Huanghe Science & Technology University
Detailed information

Information:
Huanghe Science & Technology University, was founded in 1984, headquartered in Zhengzhou, the capital of Henan Province, is a private undergraduate college approved by the Ministry of Education. It has been selected as one of the first batch of "strategic research units for the reform of applied science and technology universities" and the pilot units for the construction of smart campuses in colleges and universities in Henan Province, and is a member of CDIO Engineering Education Alliance.
Direction:
* Zhengzhou Xinzheng International Airport: 31km,27mins
* Zhengzhou East Railway Station: 18km,27mins
*Zhengzhou Railway Station: 11km,23mins
* Zhanmatun Subway Station-Exit C: 0.6km,9mins